In this mid-year round up, I present my favorite work of 2015 thus far. Highlights include: winning a Virginia Press Association award, freelancing for the Associated Press, witnessing the first draft of Southern civil rights history, and being hired as the multimedia editor at The Progress-Index, in Petersburg, Virginia.
As spring thaws out the winter chill, Richmond and I come alive in lock step with the rebirth of green foliage and sunny skies that make you want to bask on the rocks down by the river.
I staked out the fourth turn at the Richmond International Speedway while shooting my first NASCAR race for the Associated Press. The experience confirmed a number of suspicions about the sport: Wrecks sell tickets. Tony Stewart is a spoiled sport. Always remember to wear sunscreen.
I took on several commerical shoots in the spring, which gave me an excuse to dust off the studio strobe lights and make some eye candy out of golf ball display cases and hamburgers - not at the same time. Also, I was commissioned by Infinity Marketing from Greenville, South Carolina, to photograph Richmond, Virginia's maximum security prison. Unfortunately, due to security reasons I am unable to share images at this time.
My maternal grandfather was buried in Arlington National Cemetery with full military honors. He was a career airman as a colonel in the Air Force. He was a man of his times, rich in his foibles and gravitas. On a related note, all family reunions in Miami are supposed to be spent in the backyard playing pool beer pong, but with Champagne, right?
I attended the Look3 Festival of the Photograph to witness what I could of the three days of "peace, love and photography." There I reunited with my good friend, Ian Thomas Jansen-Lonquist of @EverydayAsia fame, and Devin Allen of @bydvnlln fame. Highlights of the festival included hearing David Allen Harvey speak and renting a Leica M-P (Type 240) for the day.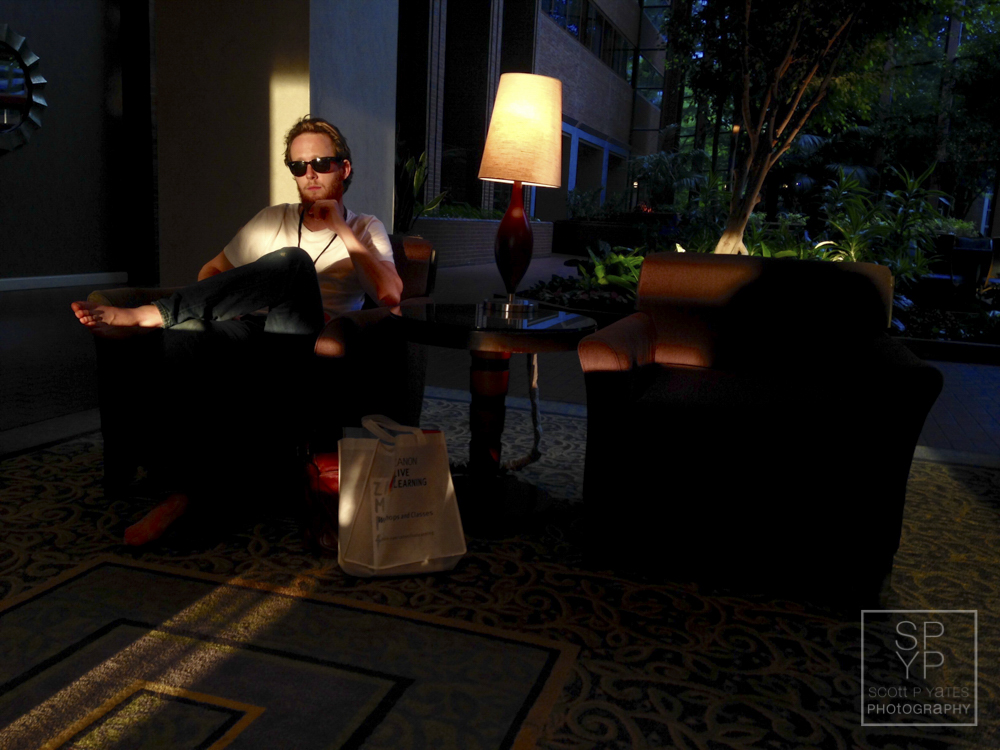 Something I find myself shooting more and more of is Richmond's landscape wracked by urban sprawl, gentrification, segregation and neglect. Through my urban landscapes, I hope to illustrate the texture of the city's growth in early stages.
Two projects in the works are getting me excited for things to come. First, I continue to make portraits of a band of merry-makers who call themselves The Party Liberation Front. This portrait project is an exploration of the subjects' duel personality: the outter performance artist and his/her private life. Second, I've begun to collect a small group of like-minded image makers in Richmond to form a collective whose goal is to make the world a more beautiful place through community engagment and education. We continue to meet to hash out the details, but for our first group project we are exploring the bicycle culture of our fair city. We hope to present a body of work by September when the 2015 UCI Road World Championships take over downtown for a week.
I'm honored to announce that I've accepted the full-time position as multimedia editor for The Progress-Index of Petersburg, Va. I'm excited for this new opportunity to play a leading role in producing quality, in-depth community journalism in sourthern Virginia. Southern Virginia is a land that birthed me and nurtured my youth with innumerable good luck, lung-fulls of fresh air and a backbone of mountains. I take my new job as a challenge to pay it forward to a place I know and love so much.
Thanks for checking out my work. I hope you enjoyed yourself and learned a thing or two about life in south-central Virginia. I look forward to many more adventures in the second half of 2015.
All the Best,
~~Scott~~